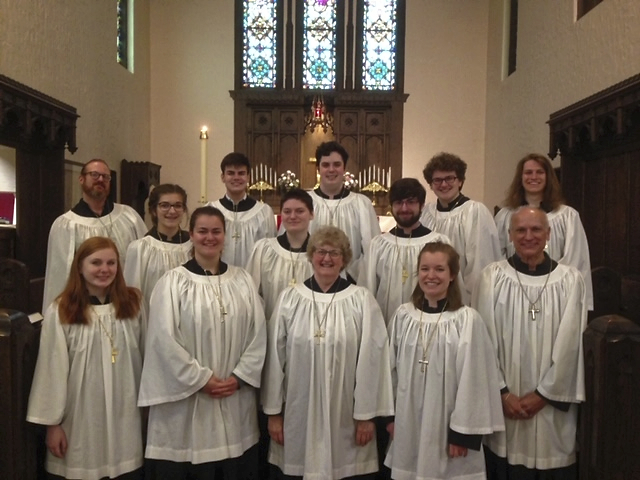 Trinity Chancel Choir
Our parish is blessed to have a choir consisting of so many talented persons. The Chancel Choir provides wonderful choral music during Sunday worship and at other times during the liturgical year. The full choir is seasonal in nature, as many of the choristers are students who attend SUNY-Fredonia during the academic year.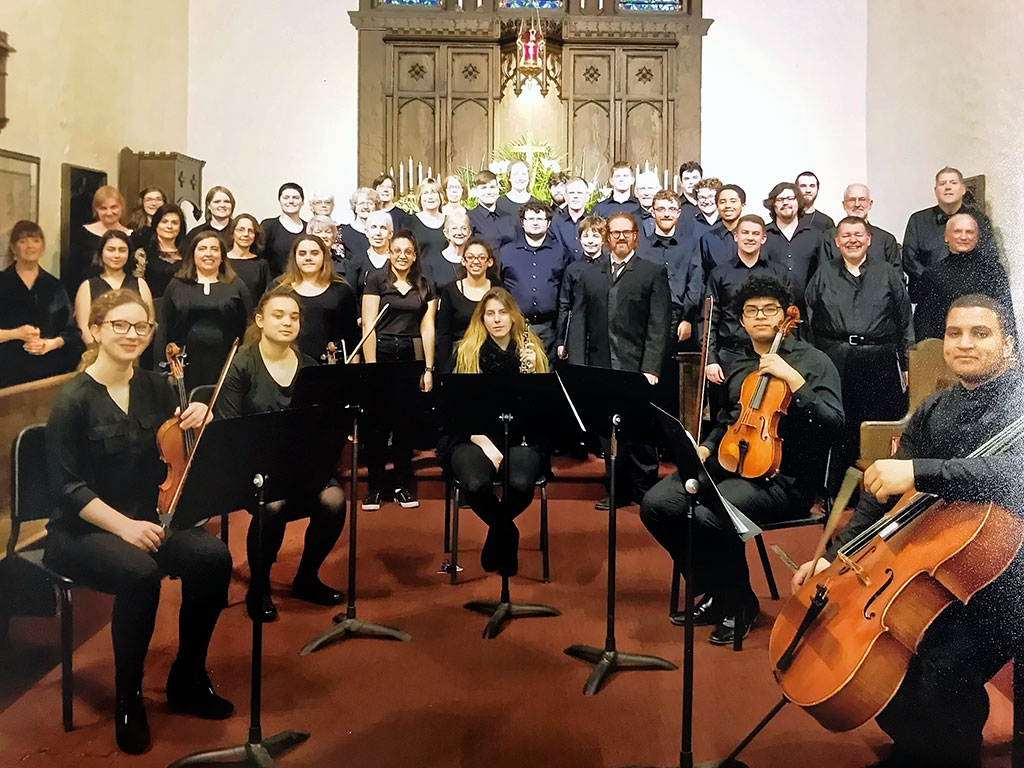 Trinity Masterworks Choir
In Fall 2016, Phillip McMullen realized a vision he had to bring together musicians and singers to foster a community of joy through making music. Since that time, membership in the choir has increased with a wonderful mixture of persons from the greater community. Its mission, too, has solidified by focusing on creating beautiful music. This past year, TMC has performed two concerts at Trinity Church: Rutter Requiem and A Celebration of American Composers.
Our Organist
Dr. Ji-Hyun Woo
I am Ji-Hyun Woo, Lecturer of Music Theory and Organ at the State University of New York at Fredonia. A native of Seoul, Korea, I earned a Ph.D. in Music Theory from the University at Buffalo, where I also completed three Master's degrees, in Music Theory, Composition, and Organ. Previous to arriving in the United States, I was awarded a Bachelor's degree in Composition from Sook Myung Women's University in Seoul, Korea.
My research is focused on fin de siècle chromaticism, in particular, on the development and usage of scale-step flat 2 in the late nineteenth and early twentieth centuries. Recently my proposal, "How do WWI composers speak of their patriotism through the lens of Christ's suffering and resurrection?"was accepted in the 2018 AGO in Kansas City for continuing education Workshops.
As an active performer, I regularly performed recitals at the Western New York and at the First United Presbyterian Church in Dunkirk, New York. My recording "Aurora," with clarinetist Dr. Andrew Siegel was released on the Emeritus label. It features premiere recordings of works by Sy Brandon, as well as several works by contemporary composers including Augusta Read Thomas, and Daniel Pinkham.
I came to USA 16 years ago with my two boys to achieve my American Dream. It was not an easy journey but the miracle happened for me. When I was in Korea I was not a devoted Christian and I did not even go to church. But here, my first job (now I would call it my first mission) was as pianist at the Korean Presbyterian Church in Clarence, NY. I was so happy and proud to serve as my boss was God.
I served there for five years and it gave me a chance to meet Christ. Then I came to Fredonia as a faculty at SUNY Fredonia and this gave me a chance to serve God at the First United Presbyterian Church in Dunkirk, NY.
It is a tremendous honor to be part of the Trinity family.

Our Choirmaster
Phillip McMullen
Phillip McMullen has been an active performer and educator for more than 20 years. Performance highlights include Madame Butterfly, La Traviata, and Sweeney Todd with the Syracuse Opera and a series of contemporary one-act operas with New Fangled Opera. He also and covered the tenor solos for Haydn's Lord Nelson Mass at SUNY Fredonia.
Phillip has served as soloist and section leader at St. Paul's Episcopal Cathedral in Syracuse and Temple Adath Yeshurun. He has served as choir director of the Skaneateles United Methodist Church and, currently, at Trinity Episcopal Church Fredonia.
Mr. McMullen has recently become very involved in the music education culture of Western New York and Chautauqua county where he serves as choral director at Silver Creek Middle and High Schools, accompanies and coaches the Chautauqua Youth Chorus, is music director for Playground Summer Theatre Camp, and maintains a private studio of voice and piano students